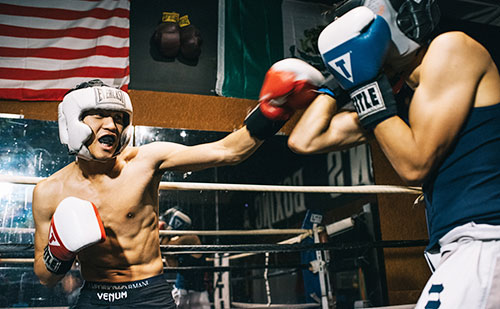 What's the secret to developing faster fighting reflexes?
Answer: SLOW SPARRING.
Time and time again, I am constantly asked to share what I think are THE MOST important drills for developing fighters and this is probably the one that I will stand by until I die.
Slow sparring does everything:
Makes sparring fun for beginners
Gives you faster faster reaction times
Develops a higher variety of better counters
Allows sparring partners to grow quickly
Allows you to develop different styles and counters
Allows you to spar intelligently for longer periods
Makes you more a more creative fighter ("talent")
WHAT?! Really? How? Are you serious? Do I really have to?
Does everyone need it? Perhaps. But from what I see…the ones arguing against it are the ones who need it most. And the ones who know what I'm talking about and respect its advantages are the ones who have evolve past the need for it.
Here's why I love slow sparring so much… [Click to read more…]
Click to read more…