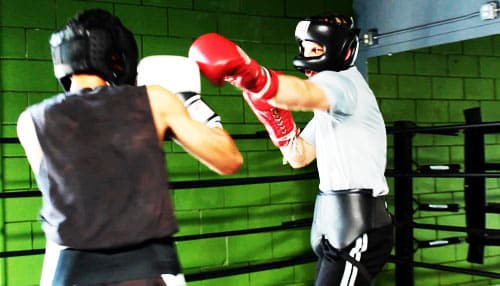 The jab was supposed to be your safest weapon. It's supposed to be your fastest, longest weapon and make it safe for you to get into range and land your bigger punches.
But if you can't throw that jab without getting countered, then you've basically got no chance in the fight!
You've done your homework. You know how to jab. You know how to move your head. You know how to listen to your coach. You know how to fight and STILL, you're getting countered.
So what do you do now?
Brawl?
Run?
Or even worse…stop throwing the jab??? *GASP*
Don't start getting wild just yet. Here's what you do… [Click to read more…]
Click to read more…