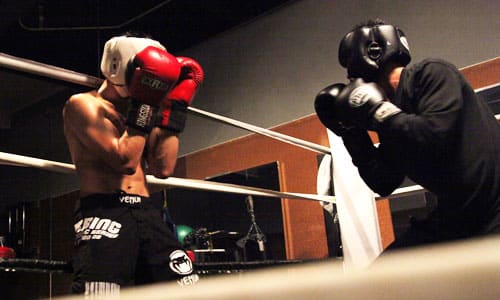 Counter-punchers can be the hardest AND MOST ANNOYING type of fighters to beat!
They're so much faster. Sometimes even taller and longer.
They move a lot.
And they hit you every time you try to come in on them.
Like I said, counter-punchers are ANNOYING! But don't worry…there are many tactics you can use to put pressure on them, make them uncomfortable, and eventually break them down.
Here's how you counter the counter-puncher! [Click to read more...]
Click to read more…