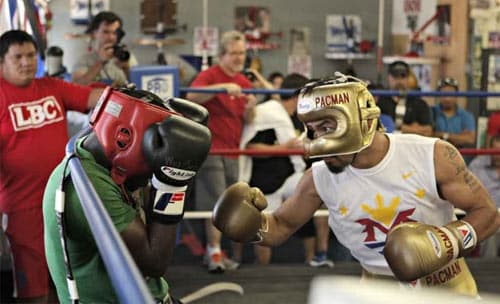 How do pro boxers fight?
What techniques do pros use that amateurs don't?
What are some special things that only pros do?
What are the things that pros do really well?
I've put together a list of key fighting techniques that I've seen in practically all professional boxers but rarely in amateur boxers. Many of these special techniques are subtle and require truly refined skills that can only be developed through years of training. They are very hard to see and even harder to do. I share them to the best of my ability for your enjoyment and perhaps future boxing inspiration.
Here they are: 10 POPULAR pro boxing techniques! [Click to read more…]
Click to read more…