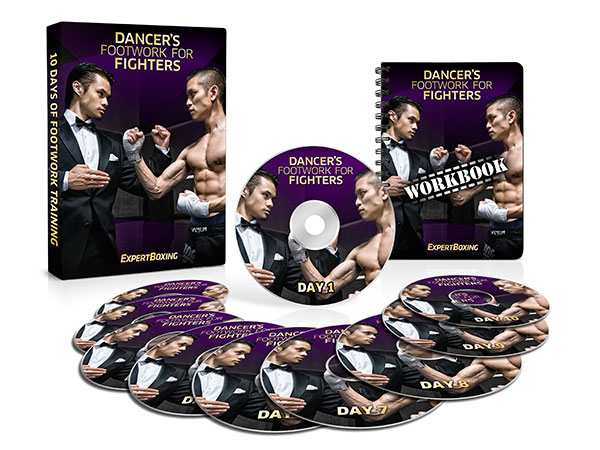 10 DAYS OF INTENSE FOOTWORK TRAINING
Develop a slick explosive footwork for fighting. Hold your ground and throw punches with more power than ever before. Move with catlike agility and razor-sharp quickness. Develop rock hard muscles in your legs and core. Out move all your opponents!
I and my brother Brian (dance champion), share the secrets to dancers footwork training in this special 10-day intensive training program. 4 hours of instructional video and a 24-page workbook to improve your footwork skills.
Learn OVER 100 special footwork drills dancers use to develop core and leg strength, improve balance awareness, and move their feet with blinding speed, power, and precision!
Click to read more…