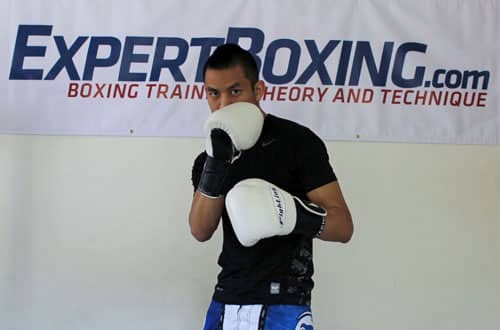 We've all been under pressure before. We take the most punches when we're out of energy, out of room to move, and out of position to fight back. I can barely stand let alone defend myself!
That's the problem with most defensive techniques–they rely on some kind of "perfect position" that just isn't possible when you're getting beat up!
Well that's all going to change today (in my sarcastic professional salesman voice). I'll show you a trick the pros use to defend against combinations, WITHOUT THINKING, simply by moving your back hand.
This little defensive technique can protect you even when you're unable to fight back… [Click to read more…]
Click to read more…