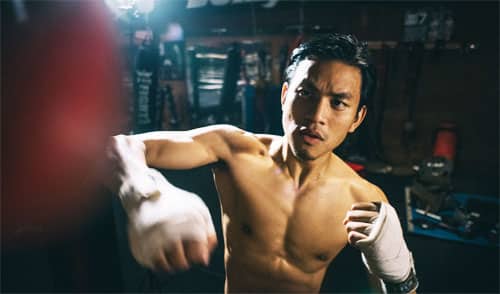 How do you prevent your arms from getting tired?
I'm often asked, "How do I improve my arm endurance? My shoulders get tired of throwing punches and holding up my gloves. I feel like I have natural endurance but not in my arms."
Indeed, having tired arms can make it impossible to win a boxing match. You'll see many countering opportunities but your arms will be too slow to get there and too slow to do any damage even if it did.
But what can you do?
The answer is easy: change your technique, do some exercises, and change your fighting strategy.
Let's get to it… [Click to read more…]
Click to read more…