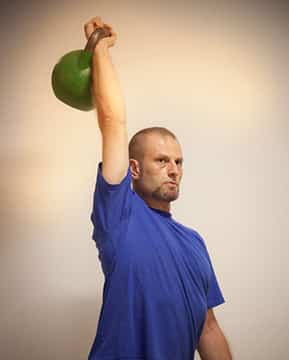 SPECIAL GUEST POST FROM SPYRO – certified kettlebell instructor!
I have a task for you: just go ahead and search the Internet for the term 'kettlebells'. Then check out some of the resulting pages and I dare you not to think that these 'cannonballs with a handle' (a new banality is born every minute…) are some god's gift to humanity.
I bet you are going to read stuff promising you serious muscle building, core strengthening, fat 'torching' and tremendous conditioning. There are also going to be some references to old school Russian strongmen eating iron nails instead of spinach, the infamous Spetsnaz, and – who knows? – maybe even Rasputin and Stalin too!
Well, let me tell you a little secret: not everything about kettlebells is exactly as advertised! And who better than a kettlebells coach to make this clear? [Click to read more...]
Click to read more…