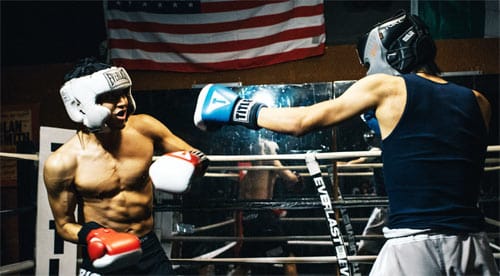 Establishing your range is crucial in boxing.
Finding the range is often talked about in the art of boxing. You hear people comment all the time on how someone "has great range" or "knows how to get in and out of range" or "controls the fight".
But what does controlling the range or finding the range really mean? Some people see it as using the jab and having great footwork. But I think it's more than that. Controlling the range also has to do with controlling the pace. It's more than having great endurance and great footwork. It's about finding an interval that fits best with your fighting rhythm.
There are a few more things you have to understand to [hopefully] make it your fight… [Click to read more…]
Click to read more…