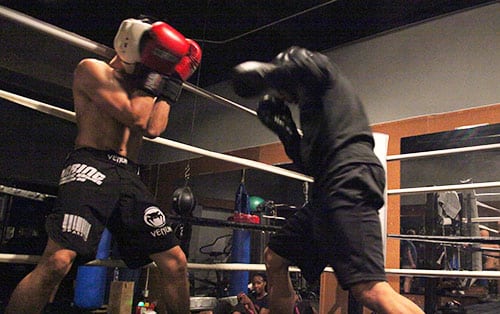 Q: Johnny, Why am I afraid of punches and what can I do?
The fear of getting hit cripples even the best of us. I've seen dozens of amazing athletes…all talented, intelligent, fast, powerful…all reduced to easily fatigued punching bags in the ring because of this fear.
And it's ESPECIALLY a common problem among beginners learning how to box. I mean…how do you expect someone to fight well if he's afraid of getting hit? It's almost damn near impossible.
Fortunately, there IS a solution and ANYBODY can overcome this fear…. [Click to read more…]
Click to read more…