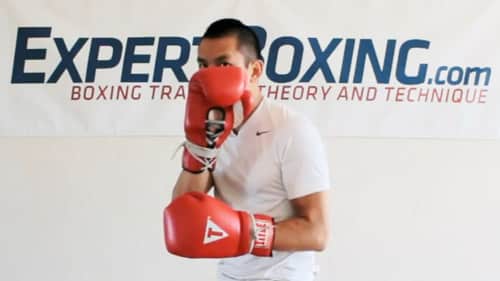 The uppercut can be a tricky punch to avoid.
Uppercuts are not as commonly thrown as the other punches (like the left hook or right cross)…but should you ever run across an opponent with deadly uppercuts, they can be your biggest nightmare. They're actually quite hard to see and don't telegraph as much as boxing coaches would have you believe.
Sure, anybody can see an loaded uppercut from a mile away. But up in close-range, in the middle of an exchange, you don't realize you got hit with an uppercut until about 3 seconds later. It's like you're safe in your guard and then *BOOM!* your jaw hurts for no reason.
Here's how you get away from that tricky uppercut! [Click to read more…]
Click to read more…