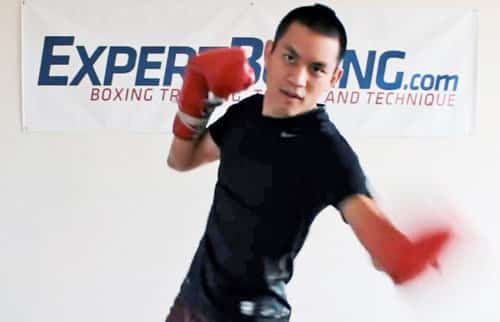 Most fighters are not throwing the uppercut from the right position.
Their body isn't angled correctly.
Their opponent's body is not vulnerable to the uppercut.
And by no surprise…their uppercuts never land or do any damage.
If you find it hard to land uppercuts, there's a very good chance you're not throwing it from the right place. You may be surprised to know that the uppercut is not only the most improperly thrown punch in boxing, it's also the most improperly SET UP punch in boxing.
Here are 3 simple adjustments to make landing uppercuts TEN times easier! [Click to read more…]
Click to read more…