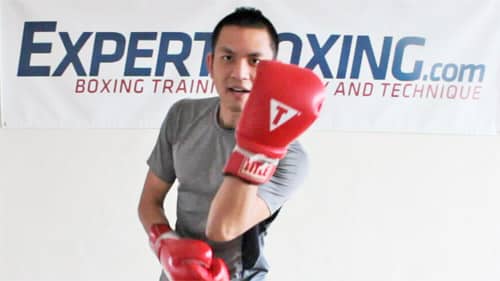 The uppercut is probably the most improperly thrown punch in boxing.
Everybody knows how to throw a sharp jab, and a hard right hand, and killer left hook. But when it comes to uppercuts, oh man…it's like everybody has their own creative interpretation. If you've never been closely adjusted on your uppercut technique by a coach before, there's a good chance you're leaving out tons of potential power.
The hardest part about mastering the uppercut
is to disregard the way it looks.
You have to get past the tendencies of dropping the arm, and crouching low, and exploding upwards with the uppercut. And even once you get past these beginner mistakes, you'll have to adjust a dozen more details before it feels like 'what the pros do'. It took me at least half a dozen variations by different coaches before I refined my uppercut technique to what it is today. And I'm proud to share those tips with you!
Learn how to get more power out of your uppercut! [Click to read more...]
Click to read more…