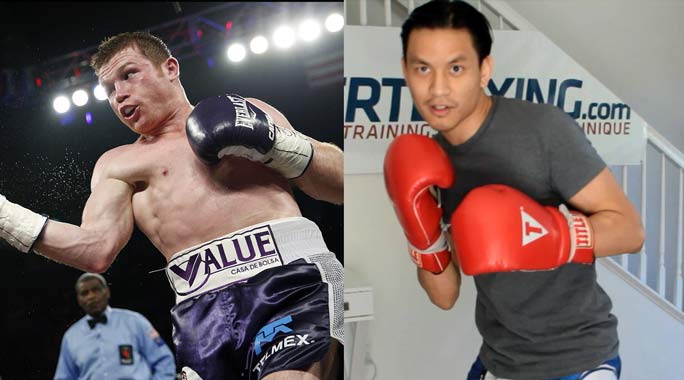 My favorite boxing tricks from the incredible Mexican junior middleweight champion!
Saul "Canelo" Alvarez is one of the biggest and youngest champions in boxing. Only 27 years old and already the sport's biggest PPV star. Today, I'll break down the moves I've seen him do the most and release my own interpretation on how and when I think he does them.
Canelo's a stocky pressure fighter with lots of speed and power but fights very differently from how you would expect. He's patient instead of trying to overpower opponents with his strength. Throws very few punches and likes to box from the outside despite his shorter arms. Although he's got all the physical attributes, he's very much a thinking fighter and prefers to take his time.
On to the breakdowns, shall we?
Click to read more…