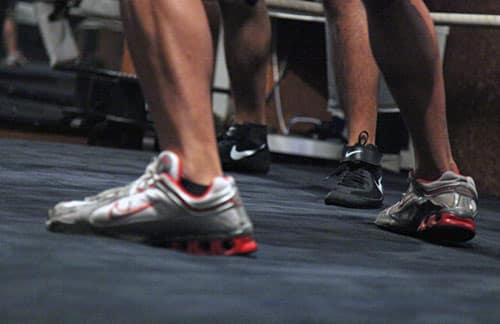 Q: Which piece of boxing equipment is often overlooked by beginners?
A: Yes, it's BOXING SHOES!
Why are beginners especially so resistant when it comes to buying boxing shoes? Well, they don't want to spend any money, they don't see any benefit, and they figure they can just use any other athletic shoes (running/basketball/trainers). Well, I don't recommend that.
And I'm here to explain to you all the benefits and where to buy good boxing shoes.
Click to read more…