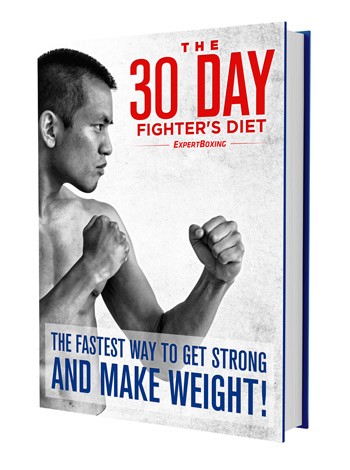 The LIGHTNING FAST weight loss system used by FIGHTERS around the world for DECADES.
For countless fighters and decades of boxing, there has been ONE SYSTEM for dropping weight and building power:
The FIGHT DIET.
This 30-Day diet plan has lightning fast results. Developed in the world's most punishing and exacting sport, the FIGHT DIET is boxing's best kept secret. Learn how the world's best athletes stay in optimum shape in this simple, easy to read guide.
My FIGHT DIET 180-page eBook breaks a powerful diet system down into essential steps with detailed instructions, schedules, charts, recipes, and food lists.
This information is powerful. It takes YEARS of time training, fighting, and learning in the gym to find it. I have done that time, sweated my way through countless hours of training and taken lots of hits till I got this right. You can benefit from that knowledge immediately, without all the pain.
Find out why the fighter's diet is the fastest way to increase performance AND lose weight!

Click to read more…