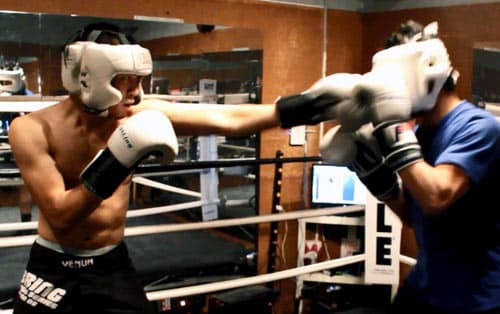 The real title of this article is actually "Why Lifting Weights Won't Increase Punching Power – PART 3".
Why do I keep revisiting this sensitive topic? It's not because I want all the sports experts to come on here and hate me. (No, I don't need that.) It's simply because I want to change the way people look at punching.
It is of no importance to me whether you lift weights or not. What's far more important and beneficial for YOUR punching power is how YOU look at punching technique.
What I'm going to share is not NEW. I didn't invent it. It's been around forever and now I share it for those with a curiosity to look at things differently. This is the way many of the best boxers I know look at punching technique.
Click to read more…