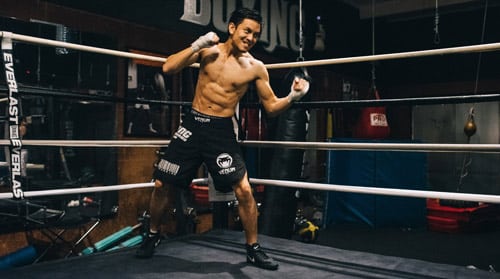 I turn 31 this year and it's time to admit a few things about my body.
This article couldn't have come at a more perfect time. Not every athlete wants to hear it but it is the truth. And even the lucky ones, who have been able to offset their athletic declines through improved technique will never be able to reverse time. As a lifelong athlete and competitor at the highest levels, there are some painful truths I have to face in the mirror.
The truth is:
My body is not what it was 10 years ago.
I am closer to 40 than I am to 20.
I am not as invincible as I used to be.
I will one day have to quit my sport (at least at the high level or risk hurting my quality of life).
Haha… was that too dramatic? Am I being too-emotional or overly sensitive about my age and declining physical outputs?
While certain things such as strength can improve with age, actually…power, speed, and many other things do not. I am certain that I don't carry the same raw power and speed I used to have. My technique does make up for it but I know I'm not the same as before.
One thing that is for certain…my body requires more care and maintenance. Better nutrition, better rest, better caution. And finally…there is the reality of injury. For many people who don't use their body to its full limit, having an injury means not being able to do something for a week. But to an athlete, an injury is a loss of freedom, loss of power to enjoy life and even a loss of identity. Imagine taking away the vision of a painter. I imagine all injured athletes feel like painters who have tragically lost their vision.
I don't even know what's worse. Losing the function entirely or regaining the function but not at full capacity. It is a nightmare for the athlete! Dreams are over. Reality sets in. And you don't know what to do with yourself anymore. (In fact, one of the reasons I started dancing was to give my body a break from all the strenuous boxing activity.)
Well this article is about reality. The painful truths. And it is also about hope.
Believe it or not…science and the miracle of the human body is on your side.
Click to read more…