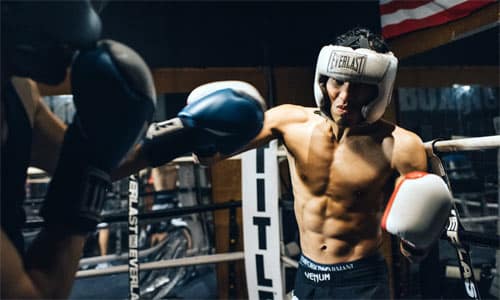 Bait combos are my way of setting up nasty counters.
It's very simple: I throw a few punches, wait for the expected counter, and then I come back with my own counter. These have been tried and tested against all kinds of opponents. They work against all kinds of opponents – fast, slow, tall, short, skilled, unskilled. The more aggressive the opponent, the better. 🙂
Best of all you will learn not only how to set up opponents, but you will also develop your own awareness for opponent reactions. And with these newly refined reflexes, you can do SO much more.
Let's get to the bait combos, shall we?
Click to read more…