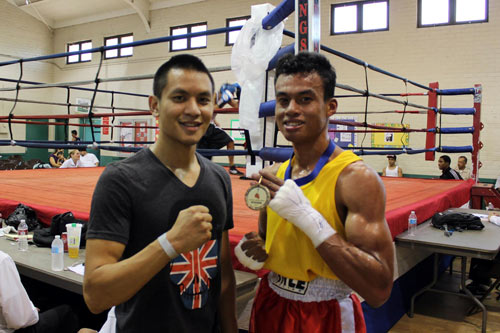 I walked into the gym the other day and put on the focus mitts first. I warmed up the fighters, one after another, and then followed them around yelling out adjustments while they trained and sparred. I didn't notice it then but this was my first time in the gym without wrapping up.
In fact, the mitts stayed on my hands the whole time. It wasn't until the session ended when I realized…"Oh shit, I'm a boxing trainer now."
A part of me died inside that day. "I'm still too young! I can still fight!" I cried to myself.
I always thought of myself as a fighter. I never fantasized about being a trainer, not even with the growth of ExpertBoxing. It was just something that happened. Somewhere along the line, I was thrust into a position of authority. Not because I was the most knowledgeable but because people believed in me.
Here's how I did it…
Click to read more…