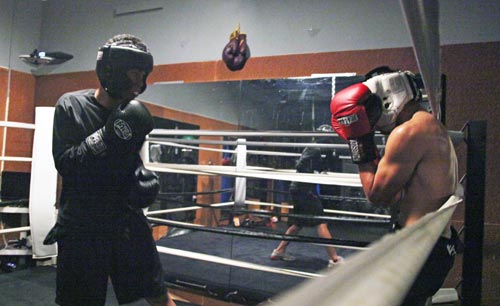 You MUST learn how to survive when you're hurt.
Advanced fighters are especially good at minimizing damage and buying themselves precious time to recover. They know how to keep moving, how to stall and hold and shake off aggressive opponents. They know how to protect themselves when they're unable to fight back.
You might be hurt, or injured, or tired, or have something caught in your eye. Or maybe you're ahead on points and don't have the energy to maintain the pace. Knowing how to survive can keep you from getting knocked out.
Here are some fight survival tactics that have kept me up until the final bell: