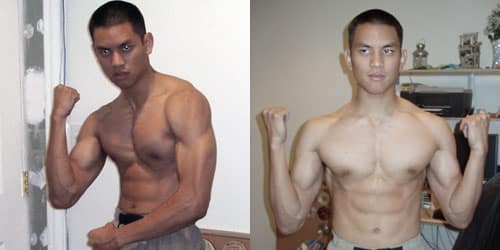 *This was 10 years ago when I thought lifting weights made me a stronger puncher.*
My body isn't like that anymore and yet I'm so much more powerful now even without trying. Earlier this year, I wrote a controversial article explaining why lifting weights doesn't increase punching power.
A lot of people disagreed,
many got angry.
One person called me a "stupid kid that doesn't know anything about sports science or boxing."
…this guide is not to convince ANY of these individuals.
For everyone else willing to READ and LISTEN and set aside your bias for a split second, here are some more explanations as to why I stand confidently at this conclusion today.
I write it because it might change the way you think about training, change the way you fight, and help you punch harder than you ever could.
Click to read more…