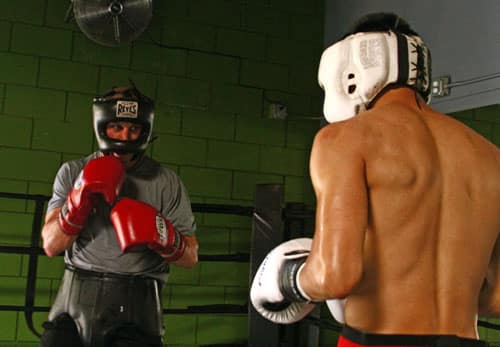 DING! DING! DING! NOW WHAT?!
If you're like most fighters; you were more prepared before the bell than after it. Craziness ensues in real fights. There's no time to sit and think about what you want to do. Technique and strategy goes out the window when all you want to do is defend yourself.
Luckily, there is a better way. It's called the feeling out process. The feeling out process is what keeps fighters from being torn to bits before they've even straightened out their headgear. The feeling out process is how smart fighters turn a difficult match around and get the victory even when they're out gunned.
But how do you do it? If you thought feeling out meant moving around and stalling the fight with jabs, YOU ARE WRONG!
Click to read more…