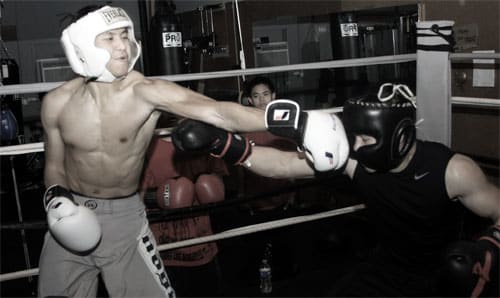 5 deadly punching mistakes that can get you knocked out.
As a beginner, it can be difficult to remember the 50-point checklist of possible mistakes every second of the fight. Technique, strategy, breathing….OH, AND DON'T FORGET TO RELAX! All that is impossible to do when you're worried about getting beat up.
For now, I'll focus on some of the more critical ones that can leave you the most vulnerable. As long as you're careful not to commit these in the ring, you'll probably be alright (assuming you're fighting someone of comparable ability).
Learn how to fix these mistakes (in yourself) or take advantage of them (in others):
Click to read more…